Residential & Commercial Solar Systems
Solar Panels – Reducing Adelaide homeowners power costs
Serving homes across Adelaide and the Southern Suburbs, Clayton Solar and Electrical offer a range of PV solar panels and inverters, to help you make savings on your power bills even if you are on a tight budget.  We'll work with you to determine the best products for your individual situation and household power usage. 
We take the time to listen to your needs and will explain everything from Government rebates, battery technology, and which types of panels and inverters may be best suited to your circumstances.  As part of our service, you'll be given projections of how much power your new system is likely to generate and how much this could save you on power costs.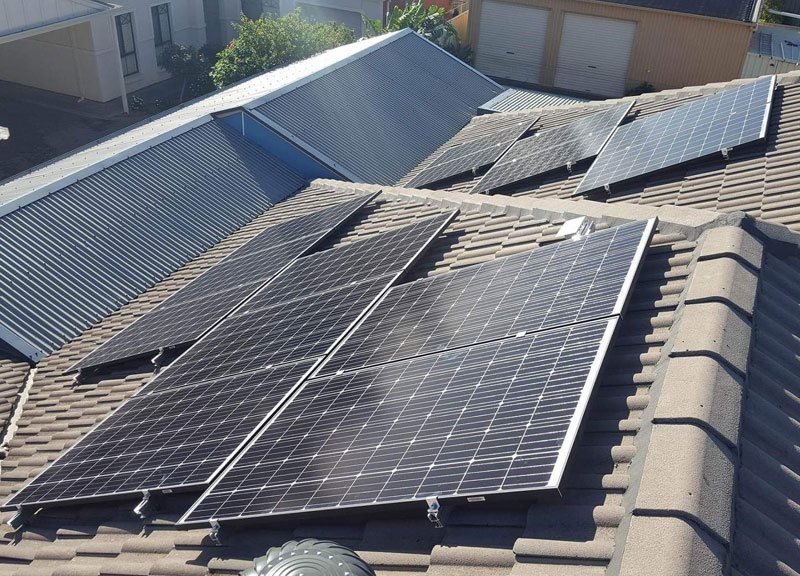 Solar Panels Adelaide
Clayton Solar and Electrical source some of the best solar panels in the industry and are pleased to offer brands such as Canadian Solar, Jinko, LG, QCELL's and many others.  Using a wide range of brands, we can provide cost-effective solutions that cater to all budgets and panels that are efficient across a variety of different situations.  From standard to ultra-high efficiency split cell panels, and highly efficient micro-inverters that are ideal in shaded conditions, we've got all your solar panel needs covered.  We are at the forefront of innovation in the solar industry and can source a wide variety of solar panels, so if you have a preference for a specific type of panel, please let us know. 
Solar Inverters Adelaide
Your inverter is a critical element of your solar system that converts the suns energy into AC energy that can be used in your home, which is why it is essential to install a quality inverter.
Clayton Solar and Electrical only deal with those companies whose inverters have been tried and tested for long term durability in the South Australian climate.  We supply inverters from well-known name brands such as Fronius, SMA (Sunnyboy), SolarEdge and ZeverSolar.  We have done all the hard work in selecting the best suppliers with the best products so you can be assured that anything we install is going to stand the test of time.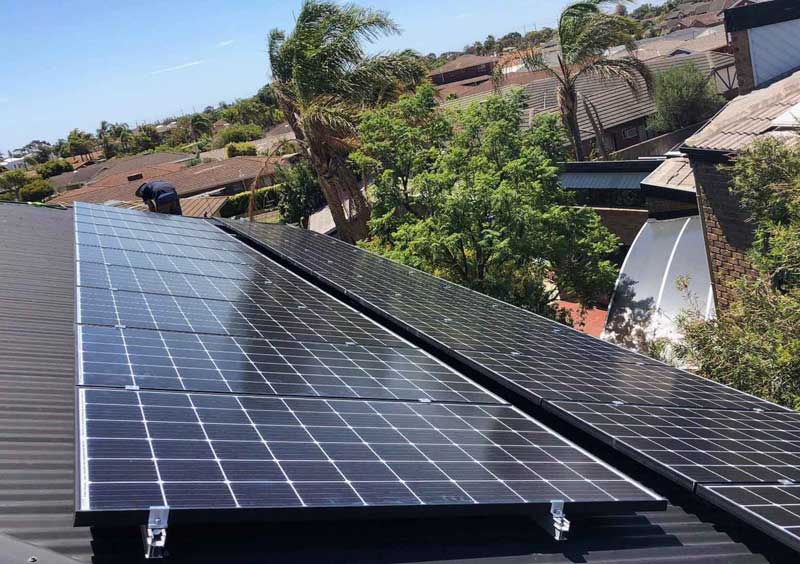 Great Value Guaranteed
Clayton Solar and Electrical take great pride in our installations, offering excellent customer service and providing real value for money.  Our products are built to last, so you have the peace of mind of knowing that all our solar panels come with a 25-year linear warranty, inverters come with up to 10-years warranty, and we offer a 5-year workmanship warranty on all installations. 
Commercial Solar Systems – Making huge savings for business
The experts at Clayton Solar and Electrical regularly design and install commercial PV solar systems.  Most factories and offices are heavy power users throughout the day so companies can make substantial savings from using solar power.  Our commercial solar systems can not only help companies gain a competitive edge through the savings they achieve, but there may be tax advantages too.  Most small to medium businesses can claim depreciation on capital expenditure and can immediately write off capital investments of up to $30,000 in any tax year.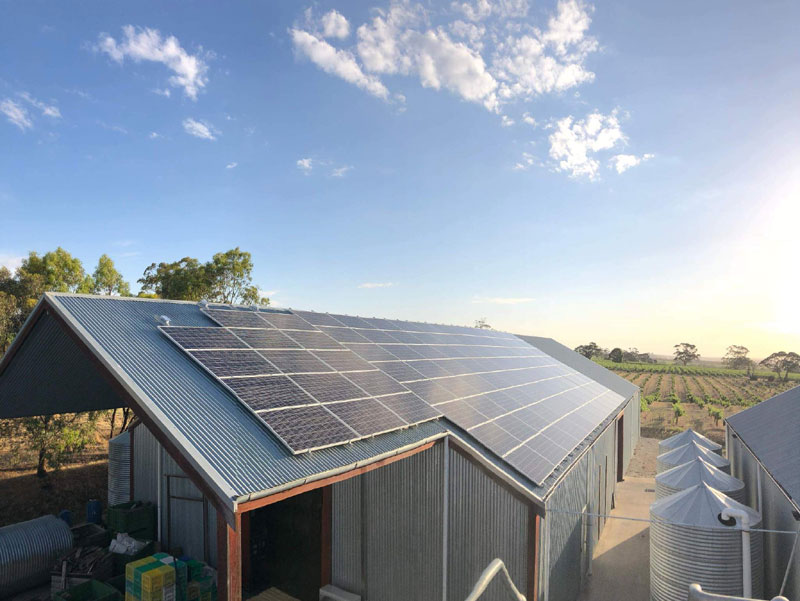 Solar Repairs Adelaide
With over a decade in the solar business, we have seen many solar companies come and go.  We get phone calls from frustrated customers whose solar system is no longer working and the company who installed it is long gone.  Clayton Solar and Electrical is here to help and can come out to fault find and repair or replace your faulty inverter or solar panels to keep you saving money on your electricity bills again in no time.
Want to discuss how much a solar system could save you?
 – call or request your free solar quotation here 0406 066 562
Working Together
Request a solar quotation
The first step towards making big savings on your power bills is to call us or request a free quote.
With just a few details from you, we can prepare a site-specific quote.  We are happy to come out and meet you personally to inspect your property, but with all the latest advances in technology, we can view and measure your roof remotely using widely available satellite imagery.  This enables us to determine the orientation of your roof, how many panels will fit and site any possible shading issues so that we can recommend the best system for your premises. 
Pricing Proposal
Once you have our quote, we will talk you through our recommendations and answer any questions you may have.  Clayton Solar and Electrical never use gimmicks or high-pressure sales techniques; we offer good honest advice and competitive prices up front.
Approvals and meter upgrade requested
In order to get the ball rolling, we will need a copy of your electricity bill.  This enables us to apply for a SEG (Small Embedded Generator) approval from SA Power Networks, which grants us the authority to install your solar system. Then well contact your power provider to have your meter replaced or upgraded to accept solar. 
Your selected energy supplier provides meter upgrades or replacement services.  We recommend contacting your them to get a timeframe on this.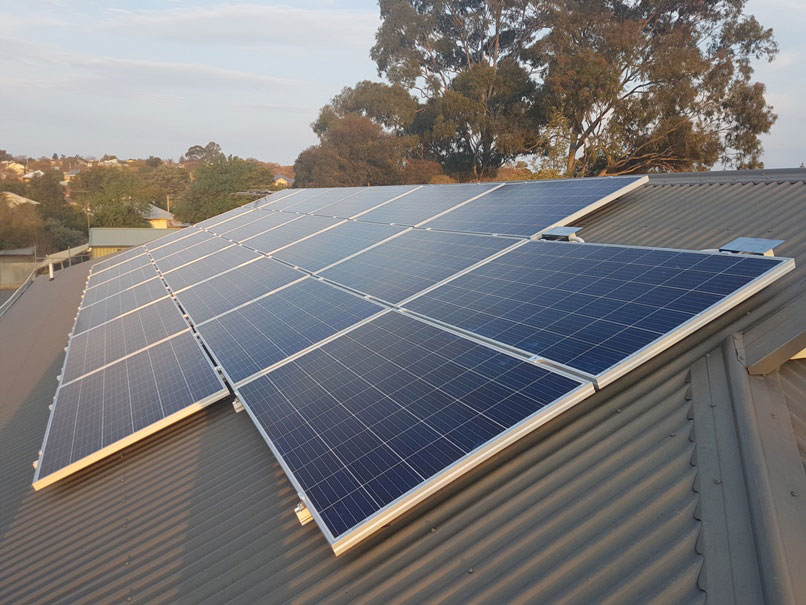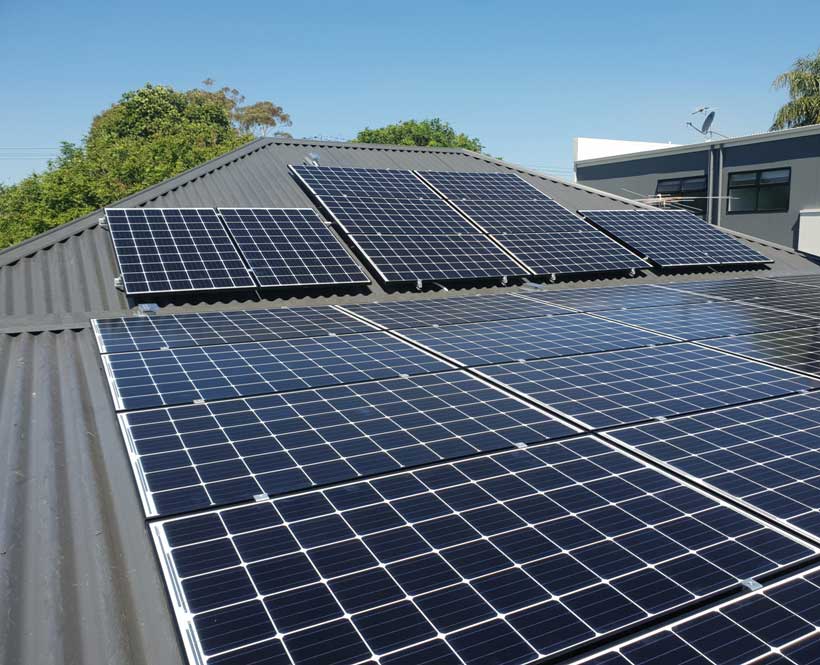 Solar Installation
The great news is that you don't have to wait for your energy supplier to upgrade/replace the meter for us to install your solar.  Once we obtain the SA Power Networks Small Embedded Generator (SEG) approval we can install your system.
Clayton Solar and Electrical will install your solar system, we never use sub-contractors, preferring to use our own specialist team to do the work, so we have total control over the quality of the installation from start to finish.
Once the system has been thoroughly tested, we will talk you through everything and explain how it all works.  For ease and convenience our friendly team will set your inverter up for online monitoring, and we'll even help you download the apps and show you how to monitor your system online.  Once you are happy with everything, we will give you your warranty pack.
Meter Installation
Once your energy provider has installed/upgraded your meter, your solar system can be switched on, and you can start to enjoy cheaper electricity.
Having problems with your solar system?
Then call the solar experts at Clayton Solar and Electrical